The earliest coaching models, which date back the 1950's and through the 1980's, were static models. It wasn't until the 1990's, when sports coaching models began to grow in popularity, that more emphasis was placed on "business" coaches.
A coaching model needs to be flexible and adaptable so that it can be tailored to the specific needs of the client. Today's coaching model should:
Present a complete, detailed description of the process that's involved
It should build towards an outcome that's predicted
It should establish the nature of the components
Use valid methodology to produce change that is sustainable and measurable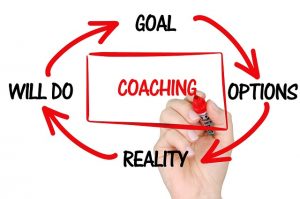 The traditional coaching model was built around change methods that were outdated like the grow model, action planning, goal setting, etc.
They fell very short of creating lasting behavior competencies that were measurable. Using a 'one size fits all' approach is simplistic and ineffective because it ignores the person's behavioral pattern that controls how the skill that's going to be improved is executed.
With traditional coaching, very shortly after those who participated reverted back to their old behaviors after the event. It seems it's a pretty expensive venture for a quick buzz that fades fast.
The challenge for development professionals is to improve the organization's effectiveness through behavioral change that involves a learning model that strengthens the individuals and sustains the behavioral skills.
The 21st century professional coaching is a combined approach that the behavioral sciences founded. Today's coaching model includes personal beliefs, development, attitudes, values, motivation, social learning and emotions along with organizational and personal dynamics.
Many mechanisms of the behavioral based coaching model come from the behavioral approach to learning and changing. Some of the coaching model aspects are:
Targeting and then focusing on an explicit behavior
Analyzing a behavior in relation to its precursor and the consequences
Applying a reliable and valid method of data collection, data analysis and assessment
Building of a developmental plan
Employing behavioral change techniques that are validated
Measuring, managing and maintaining behavioral change
Coaching models for the workplace need to be effective long term. They shouldn't provide the answers, but rather the circumstances for the participant(s) to come up with their own solutions that will work. The coach is a bit like a sounding board opening up a dialogue that will help the participants grow and prosper. That will help a business to grow and prosper as well.
If you found this article useful, please like and share. And, opt-in to my blog so you'll be notified of new posts.
Lee