I haven't posted a progress report in a couple of weeks as to how my new blog is coming along, as well as the Partnership to Success training in general.
So, let me write for a bit about those items in this post, and then carry on in my next post with some other ideas that can help you as you try to grow your Internet marketing business.
Up until 4 weeks ago, I was stuck. I have been online since 1997 with a very successful "store" type of website (which is still up, running and making money), which I've mentioned in previous blog posts and on my "About Lee" page.
A few years after that first website, I tried many times to expand into other types of models of Internet marketing and was unsuccessful. I watched year after year as people around me went on to become tremendous success stories in the world of Internet marketing.
But I just couldn't stay focused, or got hung up on technology, or whatever, and never got very far.
I'd buy this course, that eBook, these videos. It never stopped. When I looked today at my email folders where I saved all of my purchase receipts and login info to everything I've bought over the years, and the membership pages I have bookmarked and saved as favorites, they total well over 50 different products I've purchased. (and that doesn't account for small one-off tools I purchased and never kept record of, nor used).
So, now after 4 weeks of being part of John Thornhill's P2S mentoring program, what you see on my blog is what I've accomplished in a few short weeks.
The look, the posts, the opt-in box, the header banner, the links to social media, the comments box, the auto-responder which is set up to send automated emails to folks who opt-in to my blog to get notices of new posts, everything. These were all things I only had an inkling of how to do at the beginning of January. And I've done all of the things on my own by implementing the training.
I'm impressed with the training videos and the fairly easy step by step style of the education. I've owned WordPress and OptimizePress for years and have learned more about how to use them in the past 4 weeks, than over all of the years I've owned the products.
I've been trying to write blog posts that have some value to readers. Even though I'm new at this particular model of marketing with a blog, I have many years in marketing online using other universal methods. Many of which will translate to what I'm doing now.
I feel I've made good progress and am looking forward to what future weeks of training hold.
As part of my mentoring program, I have access to some one on one phone and Skype conversations with John, and I'm now at a point where I'll probably take advantage of those benefits.
In a near future blog, I'll post some of the software that I've personally used everyday in my other website businesses that I know work, are of a good value and will help you with things like creating graphics / logos for your blog, or make virtual 3-D eBook covers, easy to make videos to add to your blog, etc.
I just wanted to catch everyone up as to where I was at in the training.
Ready for week 5, which I believe will begin to teach how to start monetizing my blog and begin creating a bit of revenue from it.
Please continue to follow me on my journey and I'll pass info I learn along to you that I feel can assist you. And, I am a "tell it like it is" kind of person. If there things I find particularly hard or frustrating as the weeks go by, I will write about them.
It's always easy to write about how great things are going, but I want to tell the whole, true story of my progression and hopefully be able to tell you at some point that it's all been worth it.
But to date, I will say I have been more than pleased with the quality of John's course and it's been well worth the investment so far. And, I would not hesitate to recommend the P2S program to others when he opens it up for registration again.
I knew I would have 60 days to get a refund if I wasn't happy with the program, and to be honest, in the back of my mind, I thought that the first 60 days would just be easy, no brainer stuff that would get one pumped up, then once the 60 day money back guarantee had passed, THAT's when the hard stuff would start and one would not have the opportunity to get a refund. But I've received so much high quality, usable information and training in less than just the first 30 days, that I'm excited to see how much more I'll be able to implement during the first 60 days.
I don't think I'll be using the refund clause if the training continues to be as good as it has been so far.
I will confess I'm still a bit in the dark as to what niche model is going to be promoted with P2S. It looks as if everyone launching products are on the short list of "how to make money online", "how to build sales funnels", how to create lists", "how to generate traffic." The same types of products I was getting in my email mailbox countless times a day from every marketer on the planet.
However, I am staying true to the course and will cross that niche bridge when I get to it.
Bring it on. If you feel so inclined to keep up with what's happening during my process of learning, please feel free to opt-in to my blog so you'll be notified when I post something new. Thanks.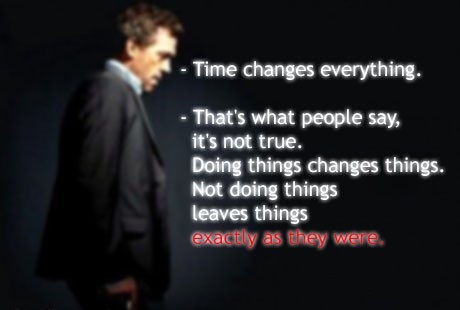 Until next time,
Lee