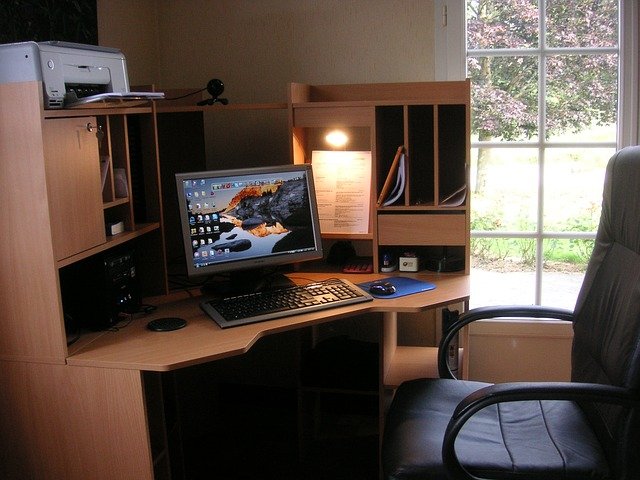 With many of you now working from home due to the Coronavirus, it is important that you consider the area you'll be working in. Here are some tips:
Your overall home office design will have an impact on your productivity.
From the colors in your room to the style of furniture you choose, the environment you create sets the pace. Our environment is more important than most of us realize. It is just not natural for humans to work long hours in room that doesn't reflect our true characteristics and personalities.
For instance, if you love being outside, bring the outside into your office design. Accessorize with plants, flowers, and your favorite nature pictures. All of these items will help bring the outside indoors. If possible the room you have designated for your office should have windows and natural sunlight.
Designing a comfortable, healthy environment involves all aspects of your work area. Take special notice to the ergonomics of your design.
Your computer monitor should be at least 24 inches away from your eyes, with the monitor being positioned at eye level.
Your chair should have mechanisms that will help you adjust your posture and provide full back support.
Lighting is especially important when your are looking at the design for your home office. You will need a good lighting source that is not too dim nor too bright.
People who wear glasses need to be especially conscience of the lighting, reflections from lights can be distracting. Besides long hours working in front of the computer causes eye strain, which in turn can cause long term eye damage and severe headaches.
Take the time to evaluate yourself, and create a home office design that will evoke comfort and productivity. A pleasant environment that you will want to return to happily day after day. You deserve it, and your business will reflect it.
If you enjoyed this post, please like, share and leave a comment. Please subscribe to my blog to be notified of new posts.
Lee