Last night I was having trouble sleeping, so I opened my iPad to kill some time. I was looking at my emails and a subject line caught my eye. It said "The 14 Worst Breakfast Foods." That sounded interesting to me as I am kind of into health, supplements and associated information. Plus, who wouldn't want to know what this list was, since most of us eat breakfast.
So I clicked on the link and was taken to a sales page. The offer was for a free download of a report: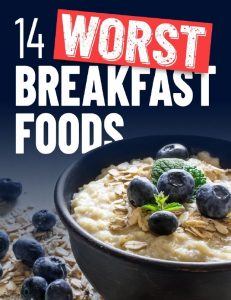 I've used free reports to build my lists for years. I wanted to see what was in this document, so I provided my email address and got the report.
What I found unique about the information was not only did the report list the 14 worst breakfast foods (which are things 95% of us eat for breakfast), but there were alternatives for each "bad" food listed, which added extreme value to this free offering.
Then  I waited for an upsell email. It came, but I was surprised that it was another free report on how amazing bananas were as a food and the nutrients they provide. Another really high value report.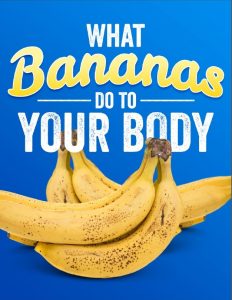 As part of this sales page, they had a free trial of a protein powder that you could get by just paying $3.95 shipping. I did not take them up on that offer as I knew that would end up taking me to the "real" product they were selling – probably an auto ship of their protein powder.
So, here's the bottom line. This was a fantastic example of a company offering not just one, ho-hum free report (we've all seen those), but two killer free pieces of information that I would have paid money for.
That's how you build your list  – FAST!. Offer free content that way over delivers. In this case, I received two fantastic downloads and the opportunity to try their protein powder for free as well. If I already wasn't using a powder I've been happy with for years, I probably would have tried theirs.
What are you offering your potential customers for free to gain their trust to do business with you?
Something of real value, or some generic "whatever" just to get them on your list? If your free piece sucks, they are not going to buy your main product.
Do what these folks did and you'll build a huge list of people who want to hear from you.
And stop eating box cereal, pre-packaged oatmeal, english muffins, wheat toast and orange juice for breakfast…just sayin'.
P.S. Then I watched a movie on Netflix until I got tired…8-)
Please like and share, and opt-in to my blog so you will be notified when I post something new.
I'd also love to hear from you, so leave a comment.
Thanks.
Lee