As we continue as a nation being under a "stay at home' edict and millions of individuals either on furlough from their jobs, or maybe even losing their source of income, there is a harsh reality you need to be aware of.
The politicians keep talking about "restarting the economy" and getting back to normal. In many experts opinion, and I agree, there will be no "getting back to normal" – at least in the way things were before the virus.
Businesses, who have had some employees working virtually from home, may decide they don't need a full staff of people back in the corporate offices, or cut staff as their new way of doing business.
Many small businesses, sadly, will never reopen because they couldn't take the hit of being closed with no revenue during this challenging time.
The fact is, the coronavirus will most certainly cause a shift in the way many companies do business moving forward.
And, if you do go back to a job, there will be many new procedures in place to keep your work environment safe. Surveys show that a lot of employees are afraid to return for fear of getting ill, even with the "all clear" from the government.
It's times like these when people also start worrying and wondering what they will do if their job goes away.
For others, it will bring out the best in them to create something new for themselves to create an income.
The fact is, no one knows for sure how Covid-19 will react in the future, until there is a vaccine or cure.
That brings me to my point.
Perhaps this is the perfect time for you to consider starting your own internet business. If you've seen the off the charts usage of Zoom video conferencing technology lately to allow people to teach and collaborate online, why not create your own content and have an online business?
EVERYONE has knowledge or skill set they could teach to others. And the beauty is once you create a digital information product, it continues to bring in money on autopilot as people pay to access your online product.
While I was working my corporate America job over the past 22 years, I was also creating products and selling them on the internet. Over the years I sold many things, but it wasn't until 4 years ago that I started looking for a coach/mentor who could really help me expand my online businesses.
Enter John Thornhill, one of the top internet marketers in the world today. More about John in a minute. Read the next three paragraphs carefully.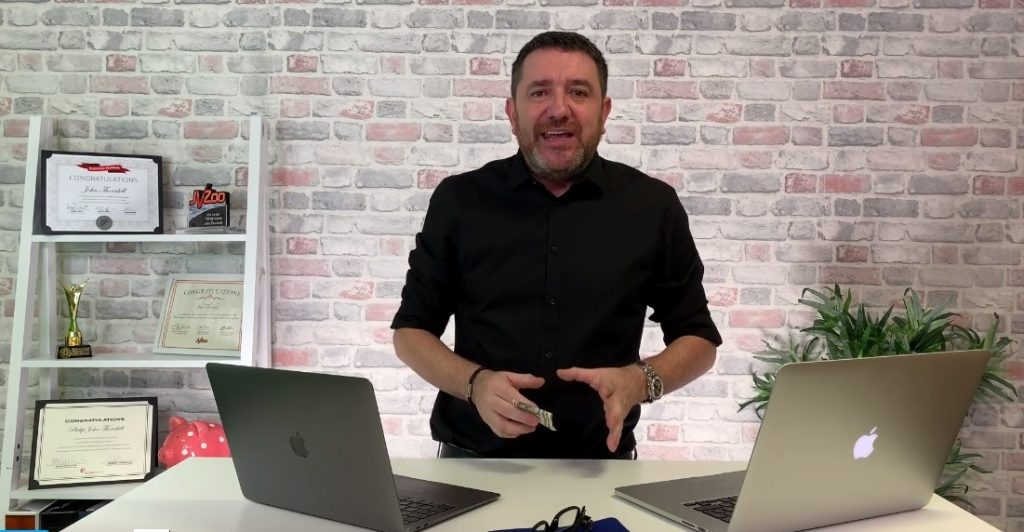 There are two main online companies that you can sell your digital products through and they manage the whole process of the buying process and access to the purchased item(s).
The companies are JVZoo and ClickBank. You may have even purchased items through one or both of these sources.
John is a recognized JVZoo 'Product of The Day' Vendor, Top 1% JVZoo Affiliate, Top 1% Platinum ClickBank Vendor & Affiliate and World Renowned Success Coach. He has made millions of dollars creating and selling his own products and helping his students promote theirs.
Some people mention the old saying, "those who can, do; those who can't, teach." While this isn't exactly true, I can assure you that John not only coaches, but is constantly walking the walk and talking the talk by continually creating and promoting new products. He is the real deal.
After attending one of John's free webinars 4 years ago, I joined his "Partnership to Success" program. Directly due to John's program, I have been able to create multiple online courses, eBooks, membership sites and on and on. Here are a few examples: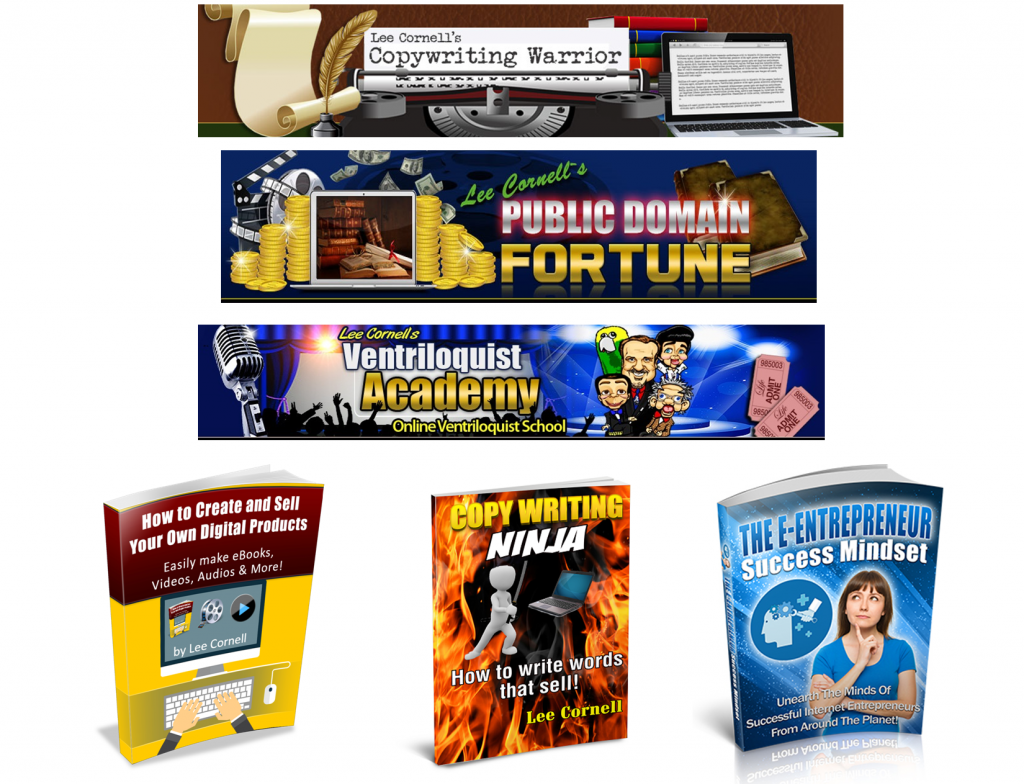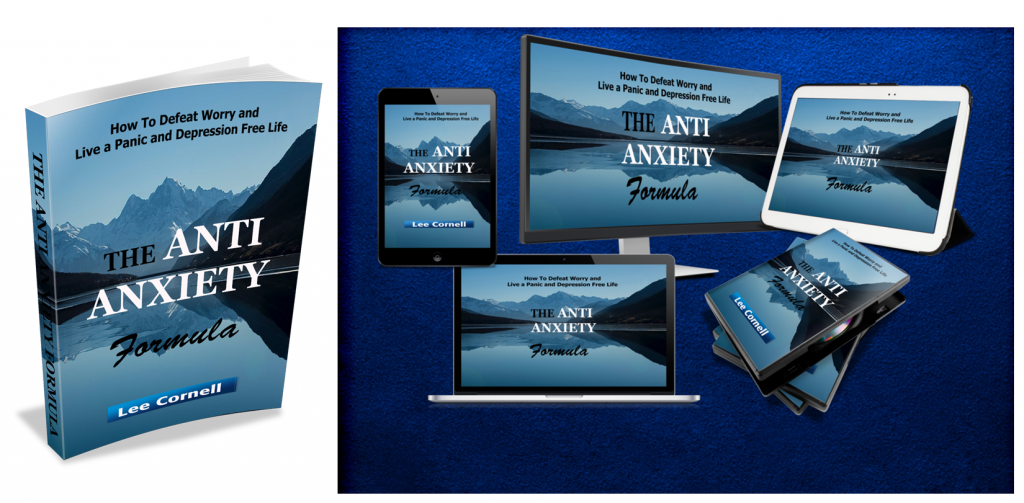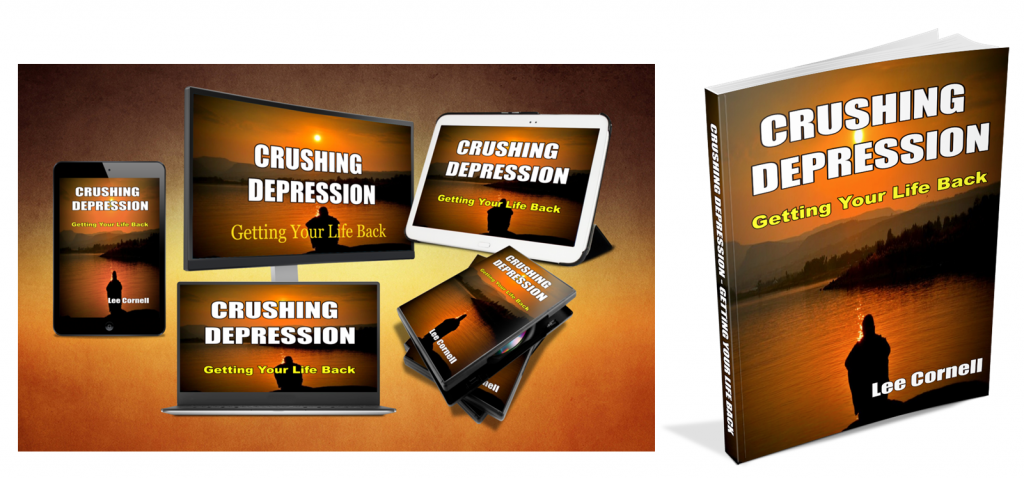 I was able to create all of these products and many others, on topics I had an interest in, only because of John's coaching.
And, how many other multi-millionaires do you know that will answer your questions, challenges and concerns personally – typically within hours? That's right. You have direct access to John. He is one of the most ethical, honest and supportive business people I've ever known . And he does all he can to help his students succeed.
I hear you saying to yourself "I could never create anything that anyone would buy" or "I'm not technical and could never figure out how to put something I have an interest in online."
I can relate. I thought the same thing.
But here is another amazing fact about John.
He worked on an assembly line at a car factory doing one thing over and over. A job he hated.
In 2006, he decided to walk away from that mundane, life sucking job and started his journey online.
Look at where he is today. If he was able to do this and teach his methods to literally thousands of successful students, you can be successful, too.
I'm inviting you to get a few more details from John himself, by visiting this website:

John Thornhill's Partnership to Success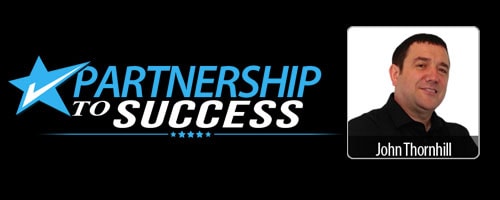 And, you can try out his program for $1. That is not a typo. $1.
There is absolutely no obligation (except a dollar), other than to see and hear how it might be time for you to take control of your destiny and income, and teach other people the skills you know. And exactly how to do it. Again, his one-on-one support is unparalleled.
How far you go with what you learn is entirely up to you. Perhaps making enough money online to make a house payment, car payment, take nice vacations or pay for school would make you happy. Or working a bit harder to become financially independent is your dream. All of the steps are laid out for you in small bites in John's coaching and mentoring program.
I cannot recommend John's Partnership to Success enough. He changed my life as it relates to creating and selling products online. Investing in Partnership to Success was one of the smartest business decisions I've ever made.
The Covid-19 pandemic will change the way we work. That's a fact. Now is the best time ever to look at an alternative way to success.
Keep safe.
Please like and share. Feel free to leave a comment, or reach out to me with any questions. And subscribe to my blog to be notified of new posts.
Lee