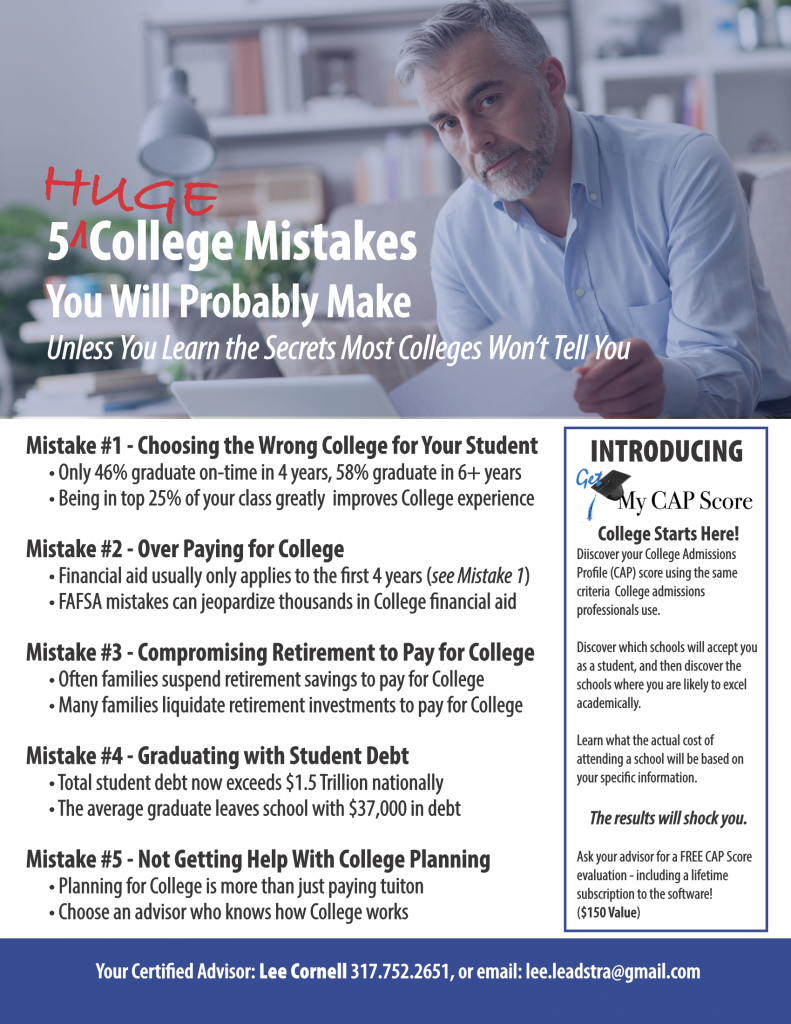 At Leadstra, we have been working with a client that will interest you – if you have kids who will be attending college soon. I wish I would have known of this company over the past few years as my son and daughter were exploring colleges.
If you have started looking at the whole process of researching universities and colleges, you know where I'm coming from.
Even working with High School counselors and college admissions contacts, the amount of work and frustration to figure out which colleges were the best choices as far as CAP scores, costs, graduation rates,  FAFSA, financial aid, loans, grants and on and on was overwhelming, especially for my wife who did the majority of the leg work. Countless hours of research, phone calls, emails. It was almost a full time job to figure it all out – to provide our children with the best possible options.
The company we are working with has an unbelievable software tool that is a game changer. It is a proprietary program that once you enter the necessary information, it generates a custom report that shows you the very best schools for your student, the best financial aid packages (and I don't just mean loans), graduation rates and a ton more.
As you look at a published tuition rate for the colleges you are interested in, you may think you can't afford to send your student to that college at first glance. However, after running the software, it gives you a true picture of what the real costs might be.
If one school has a published tuition rate of $40,000 a year and another is $25,000, once you run the software, you may find out that with the gifts and grants you may not even be aware of, the $40,000 school might ultimately be less than, or close to, the $25,000 one.
At Leadstra, we were so impressed with what this software can do, we became certified presenters for this program. There is NO CHARGE for a consultation and you get lifetime access to the software for free (which is valued at $150).
We would hold the 20 minute consultation via a video conference I will set up.  Again, the meeting and access to the software is 100% free.
If you have a student heading for college soon, having this information can literally save you thousands of dollars. Is that worth 20 minutes of your time?
To be completely transparent, at the end of the presentation, if you would like to connect with one of our advisers for help in getting you the most money possible for your student, that resource will be made available to you. But that is your call and is not mandatory in any way.
At present, we can only present this to Indiana residents.
Make the task of finding the right college a lot easier than you ever thought possible.
Reach out to me a lee.leadstra@gmail.com
Thanks.
Lee