Hey everyone.
Not a long post here, but one that hopefully will be considered of importance to you. Remember, as are all the posts on this blog, these are just my observations and opinions.
I'm prompted to write this post today because of recent launch emails I've been receiving. The vast majority of them from affiliate marketers.
If you're like me, you are on God knows how many email lists and continually have a never ending deluge of messages in your inbox. Especially around the times when there is a hot, new product launch.
Here's what I see happening a lot. If this describes you, give some thought to what I'm going to recommend.
Do you truly value your subscriber list?
OK, let's say there isn't any launch going on at present. How come I never receive any emails from you providing me with great content that will help me, gain trust in you and build a relationship? It seems I only hear from you when you want to sell me something. Big mistake, in my opinion. I opted into your mailing list on the promise of valuable information to help me with Internet marketing (or whatever the niche subject matter) being sent at least on occasion.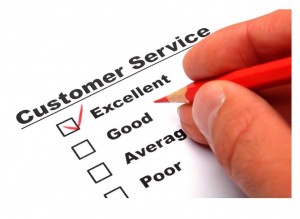 My ventriloquism course website (I've mentioned before – www.ventriloquism101.com) has an opt-in form on the home page. In exchange for a first name and email address, one is subscribed to my weekly newsletter.
For over 10 years, I wrote a weekly email newsletter to my subscriber list. Each email contained great content to help people become better at the art of ventriloquism, comedy, stage presence, timing, writing. I've written hundreds and hundreds of newsletter emails to date on various topics related to the art form. I'm now able to rotate a lot of them again and again since I have so much content in my arsenal. I still write new information as needed, but the point is that people are always getting FREE valuable information from me.
Do I promote products in my newsletter? Of course. But I still send an email every week and the overwhelming majority of them aren't pitching anything. This adds to my credibility as an expert and shows a genuine interest in my subscribers. Which I honestly do have. I love to help people, if I can.
Then, when I do send an offer for a product, I get a lot better response. My subscribers trust me. They don't only hear from me when I want their money. I'd be shortchanging the value of my list if the only time I contacted them is when I wanted to sell them something.
Stop doing that. You MUST email your list for other reasons than just to pitch your latest affiliate product. Even if it's just a short email with a link to your most recent information-packed blog post.
I've unsubscribed from many lists over the years for this very reason. I've said it before. It all about your customer, your list and helping THEM. It's not about you winning a JV contest.
Can you at least try to be original?
When you are going to promote an affiliate product, you are typically provided email and marketing swipe files from the product creator to use as templates in your messages you create. How about at least putting a little effort in to be a little bit original, instead of using the provided swipe content exactly as it's written?
Once again, I am on a lot of lists. And, it grows old seeing launch email after email from different affiliates that read exactly, word for word the same, only with a different affiliate link to purchase the product. Why not amend/revise the sales copy so it sounds like you wrote it? Put your personality into it. Do you not realize that 80% of all of the other affiliates are sending the identical copy as you are? Don't be lazy. It's not that difficult to do a minor re-write of the generic swipe copy for a product. PLUS, guess what happens? You'll sell more!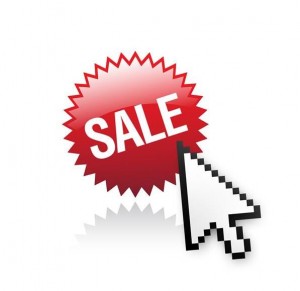 I realize that the actual affiliate link goes to the product sales page, which is the same for everyone, but make the email you send promoting the product different than anyone else's.
When I start reading product launch affiliate emails, and I see 3 or 4 or 5 that are all the same, I delete them. I'm more inclined to buy from someone who has put in some thought to the message and made that message relevant to me. Not one copied, pasted and sent as a generic launch "me too" email.
Just a couple of things to think about. Always keep your focus on doing what's best for the customer. Yes, that means offering them products that can help them, but it mostly means continuing to provide useful and killer FREE content and keeping their best interest as a core belief to the way you do business. Do that and the sales will follow.
Until next time,
Lee
P.S. Please feel free to comment and also opt-in to my blog. I promise I'll send you other information besides a sales email! 😎