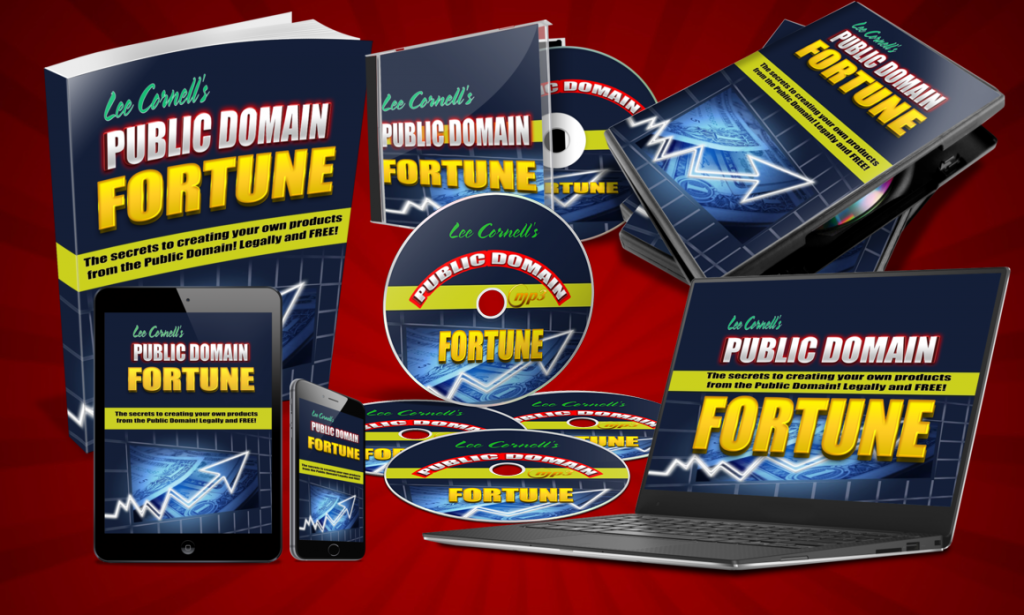 A little after 2 years of beginning my mentoring from John Thornhill and his Partnership to Success training, I'm just about ready to launch Public Domain Fortune! Here is a final picture of the course.
I decided to do more than just an eBook and instead put together a full-blown membership site with multiple levels and products. There will be eBooks, videos, audios, mind maps and a lot of bonuses.
While this is my first launch in the IM world using this type of info product, I'm no stranger to being on the internet. I've been online for over 20 years. I was selling other information products pretty much right after the internet for the general public started.
It's taken a lot of effort to get this far and I blame some of the long period of time on myself and not staying focused and moving forward. I'm looking forward to see how the launch goes for Public Domain Fortune and how well it is received.
Then, it will be on to the next product(s) and working more on networking with affiliates to promote their products and perhaps tag-team on some new offerings.
Stay tuned for my actual launch date!
Until next time,
Lee